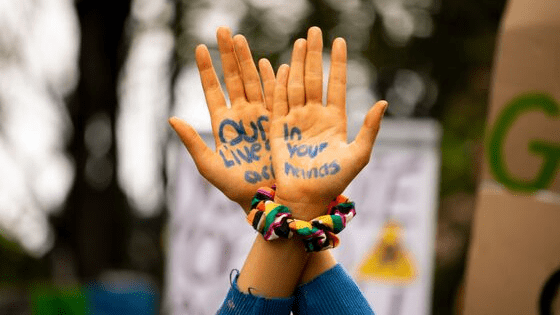 In my role as lead of Marketing at ANITA MENDIRATTA & Associates, I'm exposed to global diplomacy and high-level tourism development on a daily basis. Leaders leading, in different ways in different countries and contexts, with different levels of influence and impact, across the globe. The transition from working on the customer focused side of the tourism industry to now my current, more globally-orientated position, has been a learning curve. I'm slowly learning how to make words matter, and how to speak so that people listen. I can feel my perspective widening, AM&A's trust in my instincts growing. All necessary components to any worthwhile journey. Thanks to the guidance of Anita, the gaps are being filled. 
Anita asked me to write a piece on the United Nations General Assembly (UNGA), particularly why it matters. If you've been following along with our Living the SDGs project, we've been looking at how individuals like you and I can contribute to the UN Sustainable Development Goals (SDGs) and make a difference. The SDGs were a key talking point in this year's UNGA, so our understanding of the purpose, function, and outputs of the General Assembly will aid our journey moving forward.
I never paid much attention to the UNGA in previous years beyond the major headlines. My closest encounter with the inner-workings of the UN was my stint as Australia and Côte d'Ivoire, respectively, with Model United Nations during University. 
Coverage of this year's UNGA seemed heightened. Possibly in part due to a spitfire Swedish teen, or possibly because of the growing awareness and importance of global issues amongst the general population. Either way, the 2019 General Assembly has now concluded. But what happens when the world leaders come together and why does it matter? 
What is the United Nations General Assembly?
The General Assembly of the United Nations meets together in New York City annually, 2019's meeting marked the 74th session since the UN was founded in 1945. With 193 member states represented, as well as 'non-member observer states' such as the Vatican and European Union, it is a time for small and large nations alike to come together and be heard. Unlike the UN Security Council, which is made up of the US, China, the UK, France and Russia, members of the General Assembly do not pass binding resolutions. 
As the world's most prominent diplomatic stage, the General Assembly offers world leaders a forum to debate the biggest global issues, domestic threats and concerns, and international peace and security. From climate change to humanitarian crises to territorial disputes – everything finds its way to the 'table'. And leaders seek to secure a seat at the table where they feel an impact can be made, and felt. 
While the UNGA may not pass actionable laws, many of the resolutions that have come out of it have made a major impact. For example, the Universal Declaration of Human Rights in 1948, that set the first global standard for human rights. The Millenium Declaration in 2000 that set actionable targets to reduce poverty and improve access to education amongst other goals. (Read more about the Millenium Goals here.) And, of course, the Sustainable Development Goals in 2015, that gave us the 17 SDGs to work towards until 2030.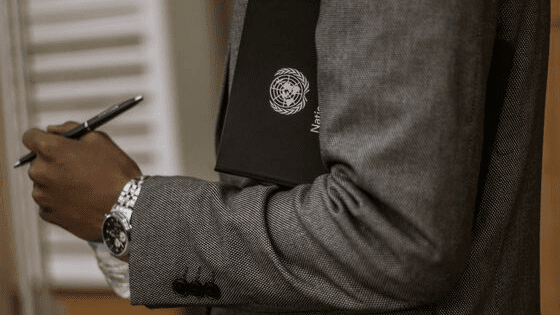 The General Debate
The main component of the UNGA is called the General Debate. This year's theme was "Galvanizing multilateral efforts for poverty eradication, quality education, climate action and inclusion". 
Each member state is given 15 minutes to address the UNGA, although the recommended time is rarely adhered to. (Fun fact: Indian defense minister V.K. Krishna Menon holds the record for longest UN speech ever, he spoke for  7 hours 48 minutes in 1957.) 
Brazil is first to take the stage, a tradition earned in the early days of the UN General Assembly when the nation always volunteered to speak first. Brazil is followed by the United States as host country, and then the remaining member states who all have their turn based on " level of representation, preference and other criteria such as geographic balance."
Although it's called the General Debate, there isn't actually much debating. Speakers can discuss any topic of importance to their government, although they generally align their speeches with the overall theme for that year. 
What was new in 2019?
The priority this year was Climate Action, and heads of state and government came together for the Climate Action Summit.  UN Secretary-General Antonio Guterres requested that countries who wished to speak during the summit only did so if they have "concrete and transformative plans" to halt rising global temperatures, achieve carbon neutrality and cut carbon emissions by 45 percent. And even then, they only had three minutes.
Much like the Sustainable Development Goals, climate action can not be solved by the UN body alone or any of the member states who have made it a top priority. All members must come together, pressuring those who take the state of the planet less seriously, to collectively strategise ways to fight global warming and cut carbon emissions within their own respective countries. 
According to researchers, if we want to limit global warming to 1.5 degrees celsius, the world needs to cut greenhouse emissions in half by 2030. The goal is massive, particularly because most current climate action commitments don't come close to meeting the goal. This year, 65 countries pledged to increase their climate targets. While a positive step, the new commitments only limit global warming to between 2.7 and 3.7 degrees celsius – far above the goal's threshold. The UN has two upcoming climate conferences, one later this year and one in 2020, which will give members another opportunity to increase their commitments. As individuals, we can contribute to climate action in our day to day lives alongside world leaders, read more about Goal 13: Climate Action here.  
Here are some of the highlights from the Climate Action Summit. 
 Indian Prime Minister Narendra Modi announced that he would more than double the target for his country's renewable energy to a goal of 450 gigawatts. As one of the world's biggest emitters of greenhouse gases, this was a positive step. 
Members of the Green Climate Fund, money that helps developing nations with their climate efforts, pledged to double their current contributions – bringing the fund to $7 billion. 
32 members, 25 subnational governments, and 34 businesses committed to opening no more coal plants after 2020. 
And then there was 'that speech' that made all the difference….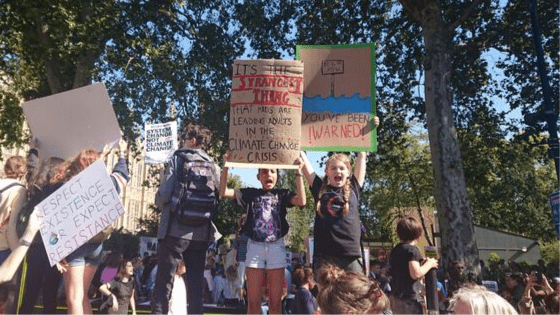 Why was this year different?
The Greta factor. The 15 year old Swedish student who began protesting for climate justice by herself outside the Swedish parliament just over one year ago, is now a familiar face in the headlines. 
She arrived in New York for the GA  in novel style, opting to spend two weeks travelling by a zero-emissions boat rather than taking an airplane. Since landing in the US, she's been on every talk show, met with President Obama, and even addressed the U.S. Senate. Her address at the UN went viral, as she urged world leaders to take climate action more seriously. 
While Greta has undoubtedly elevated the urgency of climate action, it is the world's youth who have taken her message and demonstrated a level of activism unprecedented in recent history. Millions of people took to the streets all over the world ahead of the GA, and the following week, to strike against climate change. The protests took place in an estimated 185 countries, and even included a small showing of scientists in Antarctica. Youth, those under 18, have championed the cause. Striking, and missing school, to call on world leaders to protect their planet and future. 
"Yesterday millions of people across the globe marched and demanded real climate action, especially young people. We showed that we are united and we young people are unstoppable." – Greta Thunberg
 Watch Greta's 'How Dare You?' speech below.
I went with my own daughter to the Climate Strike in London, and even though I've been to my fair share of protests through the years, I was surprised by the energy, passion and anger of the younger generations. When you see a 12 year old girl with pigtails calling for justice, you know that change is coming.
The SDGs
The SDG Summit took centre stage during the first two days of the General Debate. This involved present heads of state and government following up and reviewing their implementation of the 2030 Agenda for Sustainable Development. The SDG Summit was the first official event dedicated to the SDGs since the agenda was adopted in 2015, four years ago.
The GA took a look at data and trends from within some of the specific goals such as extreme poverty, child mortality rates, and water and electricity access in rural areas. This gave members a chance to step back and see where progress has been made, but also look at where there are still major shortcomings. The biggest message to come out of the summit was that all members are off track to meet the goals by 2030 – but that there is still time. 
The political declaration, "Gearing up for a Decade of Action and Delivery for Sustainable Development", set a clear message for the next decade: planning time is over, now we need action. Several actions or commitments were made by member states in response. 
Finland pledged to achieve carbon neutrality by 2035.
Mexico pledged to deliver internet access to all citizens, including vulnerable communities.
President Salih of Iraq spoke about using the SDGs as a framework for rebuilding his country after years of conflict. Creating jobs for youth, good governance for all citizens, and combating corruption were mentioned as priorities. 
Collaboration between the public and private sector is paramount for progress, achieving the SDGs without 'partnerships for the goals' is not possible.  "Private sector companies hold the key," remarked Japanese Prime Minister Shinzo Abe at the summit. The private sector played a key role during the summit, these are some of the highlights. 
The UN Global Compact, a corporate sustainability group, released a

report

calling on the private sector to do their part. 
Mastercard reiterated their commitment to the SDGs, with plans in progress to bring nearly 500 million people in deeply impoverished regions into the banking system.
Danone, along with 19 other companies such as Kellogg and Nestlé, launched an initiative to protect biodiversity. Particularly: eliminate deforestation, protect natural ecosystems, boost regenerative farming, and become less reliant on overused crops. 
With only a decade left, UN Secretary General António Gutteres's opening words said it best.  "We are far from where we need to be…We are off track." But with new commitments, and a much needed refocus, there is still time to achieve the goals if words turn to action. 
So, why does the UN General Assembly matter?
Of everything I've learned from the Sustainable Development Goals thus far, the importance of working together to create change is without a doubt the number one takeaway. One committed nation can't stop global poverty. One advocate for climate change can't stop the rising temperatures. One leader can't deliver world peace.
The UN General Assembly matters because of the opportunity it gives the world to work together, to learn from one another, and to organise for the betterment of humanity. Multilaterism is defined as multiple countries working together to pursue a common goal, and this is the purpose of the UN GA at its core. Countries can disagree with one another for most of the year, but when they come together at the GA it gives everyone an opportunity to step back, if even for a day, and mobilise around issues in which they find common ground. 
UN General Assembly President Tijjani Muhammad‑Bande of Nigeria concluded this year's session with the following:
"In a highly polarized world, multilateralism is the only guarantee of peace, security and sustainable development. The world will not survive for long unless we cultivate the give-and-take spirit, which is a distinct and defining attribute of multilateralism."
It isn't perfect. Commitments don't always turn into actions and not everyone will get along. But in a world with increasing threats to security and stability, a growing refugee crisis, trade wars and political uncertainty, any event that brings us all together –  particularly to make that world a better and safer place – matters.