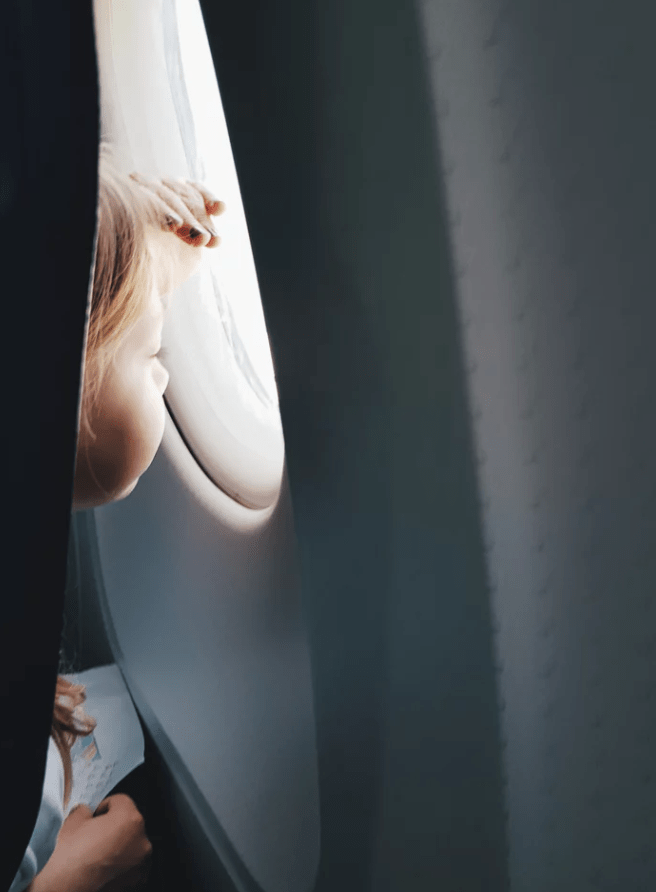 The United Nations General Assembly (UNGA) takes place each year in September in New York City. Uniting 193 Member States, the UNGA is, as stated by the UN, a "unique forum to discuss and work together on a wide array of international issues covered by the UN Charter, such as development, peace and security, international law, etc."
For just under 10 days, this coming together of international leaders puts at the forefront the critical issues that we are facing in our shared world today – issues that are going to either accelerate, or challenge, our ability is one shared global community to move forward, lifting up the baseline so that all can feel a valued, contri​b​u​t​ing part of a world in which we are all working towards ensuring longterm social, economic, environmental and spiritual growth and development.
Ultimately, we need to look at the UNGA as a way of mobilising an annual global call to action.
Interestingly, and often, an individual takes the face of the UNGA, becoming the primary messenger of the UNGA's central message.  In 2019 there's no question about who this individual will be. Her identity, and impact, is already well known across the world: Sweden's young Greta Thunberg who has, with great courage, great conviction, and yet remarkable youth stood up and mobilized an entire generation, the next generation to moving forward as regards climate action.
Greta has become an iconic, invaluable figure for the world in terms of recognising that now, right now, decision makers must make sure that we recalibrate our actions, taking responsibility for decisions that need to be made today that will have a direct impact on our world tomorrow, especially the future of the young people who are increasingly sensitised to the fact that failure to do so will unleash untold damage to their future and the world around them.
Young Greta, making her way to the UNGA across the Atlantic, arrived into the US just a handful of days ago. Rather than flying from her homeland of Sweden to the US, follow​i​ng 15 days at sea she arrived in on a solar-powered sailboat, sailing into the immense sights and crowds of New York. In doing so, she carries a very important message about climate action that indeed we must all start acting. Now.
That message, however, has the risk of being oversimplified by looking at it simply as her having not taken an aircraft. Climate Action, her core message, goes beyond a form of transport. However, her activism risks drawing attention to hooks able to draw in attention and amplification, as sadly demonstrated by The Wall Street Journal, messaging out to the world that "as the 16-year-old poster child for younger generations' climate angst, also making its way to the New World, as evidenced in the coverage of her carbon-neutral trip, was a concept that in just a few years has swept Europe: flight shame, often hashtagged in the original Swedish, #flygskam."
The holistic message of Greta is critical: Climate Action (SDG13) needs to start now. Impact of it positively needs to happen now.
However, in today's day and age of of social media, of hashtag activism, the heart of her wider message is being translated into a hurtful economic, social and environmental one with significant, negative consequences on the global community's quest for sustainable global develo​p​ment. This, one cannot believe, was her intention, It may, however, result in its effect
The hashtag that many are applying to her and to her cause is #flightshame.
Yes, aviation is the source of carbon emissions, 2% of global emissions, that are indeed having a negative impact on the environment. This truth is not, however, one being lazily accepted by the global aviation community. Quite the opposite. For several years by the global aviation community has been investing exponential amounts of funding and intellect towards finding solutions to reduce and eliminate emissions to ensure that the growth of aviation occurs in a way that is responsible, and sustainable.
Critically, it must be understood: Aviation it not the problem – emissions are.
For this reason, formal, binding commitments have been made by nations and across the entire aviation value chain. Central to this is airlines.
Championed by IATA, the global trade association for 290 of the world's airlines with membership representing 82% of total air traffic, aviation leaders are acutely aware of the need to take action, now, on the global challenge of climate change. For this reason they have "adopted a set of ambitious targets to mitigate CO2 emissions from air transport:
An average improvement in fuel efficiency of 1.5% per year from 2009 to 2020
A cap on net aviation CO2 emissions from 2020 (carbon-neutral growth)
A reduction in net aviation CO2 emissions of 50% by 2050, relative to 2005 levels 
A multi-faceted approach: the four-pillar strategy
IATA is determined to be part of the solution but insists that, in order to achieve these targets, a strong commitment is required from all stakeholders working together through the four pillars of the aviation industry strategy:
Improved technology, including the deployment of sustainable low-carbon fuels
More efficient aircraft operations
Infrastructure improvements, including modernized air traffic management systems
A single global market-based measure, to fill the remaining emissions gap" 
https://www.iata.org/policy/environment/Pages/climate-change.aspx
Aviation is actively, collectively and measurably making sure that it is uplifting the global impact of its overall economic drive in a way that is not doing any environmental damage.
Again, it must be understood: Aviation it not the problem – emissions are.
Our world needs aviation.
Why? Because global travel, trade and tourism rely on opportunity creation delivered through global skies.
We must must never forget that 65 million people around the world are employed through aviation. Every single day 120,000 flights take off carrying 12 million passengers and unlocking 18.8 billion and global trade.
And then there is tourism – a sector that inspired over 1.4 billion people each year to cross international borders to learn, explore, discover. In so doing, greater understanding is established, central to embedding respect and peace across people and places, across faiths, cultures, generations and ideologies. With this Travel & Tourism supports one in 10 jobs (319 million) worldwide, unlocking 10.4% (US$8.8 trillion) of world GDP.
These metrics are vital to global growth and development, creating a strong global community in which all can participate indirectly and directly, indirectly through what tourism and trade generate across the world in terms of jobs, in terms of inclusivity and in terms of creating a stronger future. To simply hashtag and encourage people to stop flying is overtly encouraging people to stop the growth of aviation. This in turn stops the growth of the global economy, global society and its ability to positively impact the global environment through solutions for the benefit of all.
We live in a time today in which it's very easy to pass judgment, whether it's through flight shaming, whether making it clear that one would rather eat a veggie burger than having real beef, or making a fuss over a reusable alternative to plastic.
It's very easy to turn these personal beliefs and behaviours into finger-pointing around those of others. We cannot live in a society in which our approach to global development is increasingly becoming about turning to the person next to us, looking at what they are doing, and then telling them what they are doing is wrong. This cannot be right.
Everything we do, every day, has a ripple effect – positive and negative. Are changes needed to many of today's actions to accelerate climate action? Yes, but through inspiration, not accusation.
That is why the global community is focused on, specifically, the United Nations Sustainable Development Goals (SDGs) to look at the 17 avenues through which we – governments, industries, individuals – can promote development of our global community socially, economically, environmentally, culturally and spiritually. We need to look at these avenues as ways of improving the way in which we live together. https://anitamendiratta.com/blog/sdgs/ We cannot look at the SDGs as 17 as ways of pointing figure fingers and telling people that what they are doing is wrong.
Please, please please ensure that when we look at what how the world is responding to young heroes like Greta (and often unsung heroes that are doing significant things to create significant change, including industries like Aviation working to create positive change), we recognise their efforts to be part of the solution. Firm focus forward on how we can all become part of the solution is needed, not overzealous blame of others for the problem.
The 2019 UNGA is our opportunity to first understand the bigger picture of the world's workplan – the UN SDGs) – and then identify and commit to how all of our actions, even the smallest, can ensure that we are working towards creating a better world for all.
No one should be left to feel judged or in jeopardy of job loss, in this or future generations. No one can be left behind. x
Copyright: ANITA MENDIRATTA 2019