There's something very different about an attraction versus a place of pilgrimage.
Yes, both can be icons immediately identifying a place, a people.
Yes, both attract visitors, often numbering in their millions.
Yes, both require preplanning, often involving tour guides and groups to be able to gain access, to get around.
Yes, both have the potential to be powerful source of valuable tourist dollars, or pounds, or rupees, or rubles, or any other currency.
And yes, both have the ability to offer visitors invaluable insights through rich storytelling – their reason for being, their well disguised yet profoundly important details, their role in the greater scheme of things.
Which is why as a traveller it is so easy to get busy booking a visit to an attraction, the thought of logistics distracting from what is lingering so close below the surface – its power as a sacred place. Until one comes face to face with one of these places. The number in the world is few, yet when seen, when felt, there is no question about its unique classification.
Case in point: the DMZ – the still active, 38th parallel, 200km long and 2km wide demilitarised zone between North and South Korea – the world's last remnant of the Cold War, and front line of enduring threat of conflict yet prayers for peace.
Less than a two hour drive from the Republic of Korea's capital city, the significance and seriousness of a visit to the DMZ begins to set in before leaving Seoul. The list of 'must' s and 'must not's is short, but clear: passports are a must, respectable clothing is a must, signing off a waiver in case of unexpected cross-border hostilities or contact with mines is a must, restrained communication is a must, photos in military zones are a must not unless given the all-clear. Careless, politically associated hand gestures and comments are a must not. Wandering off is a must not. Taking the direction of Security Escorts is a must. These are not tour guides, they are UN-assigned, conflict trained, armed officers. Respect is a must.
Suddenly, visibly and audibly, the chemistry of the group changes. Driving into the DMZ, passing through well reinforced security gates manned by well-armed officers, only the sound of the official UN bus engine can be heard. The quiet is broken only by injections of information by the Security Escort: how far we are from the border of North Korea, how many people work in the DMZ, how many pre-war descendant families live in the DMZ, how many hectares of rice fields farmers are given if they live in the DMZ compared to those outside (17 vs 2), how many mines still lay hidden in the deep grasses around us (thousands).
And then we arrive. Ground zero: JSA – the Joint Security Area.
Sacred has a colour: Hex #5b92e5, also known as UN Blue.
Sacred stirs a reaction, an almost primal reaction. Hussssssshhhhhhh.
Suddenly the spirit of entitlement that tourists often have having paid for the right to control the where, what, when and how of travel evaporates. The 'here & now' transcends all else. There is nothing else that matters.
Because here it is, here, right in front of us – the line that marks separation between the two Koreas. The place where, 66 years ago, where the UN overlooked an armistice signed by North and South Korea which ended the Korean War. The place where, months ago, the leaders of the two Koreas shook hands in hopes of denuclearisation and unification. The place where the sight of UN Blue symbolises enduring hope that the history books may one day, hopefully one day, write a final chapter of peace, unity and forgiveness.
To see the place seen so many times before on a television or mobile screen, to reflect on its detail, is one thing. To feel it, however, is quite another. To try to describe it is to realise one has lost their ability to speak. There are no words – only sounds, only tears.
Hussssshhhhhhh.
Humility mutes all conversation. It's haunting. And it's disturbing, in a really good way. Here is where history was, and continues to be, made. Here is where horror and hurt, hardship and hunger, healing and hope all collide. Here is where we are reminded, vividly and voicelessly, the blessing that we have of being able to see completely different world that reveals to us, raw and real-time, the gift of peace.
This is what separates an attraction from a place of pilgrimage.
The intensity of the meaning of this place of pilgrimage is made clear by the fact that, in these times of selfies and see-me-here, photographs actually don't matter. Vivid captures  are embossed in mind and heart while standing still in silence, knowing that you can't actually capture what you're seeing and feeling with a simple frame.
It's about standing in the sun on a dry wooden blue bridge the one that connects North and South Korea shutting your eyes and just listening to the sound of crickets somewhere nearby. It's about feeling the warmth of the Fall sun showering down, noticing tiny little droplets of water on overgrown grasses that once, only 50 years ago, hid soldiers still in their teens, ready to die for love of country. It's the smell of pine trees. Here is where learning rises above leverage, where respect rises above rights, where silence rises above soundbytes and selfies.
The same is felt standing at the door of cell 46664 on Robben Island. The same is felt at the `Door of No Return' in Ghana. The same is felt in but a handful of locations across the globe – places where meaning means more than holiday memories.
These are the moments when tourism becomes sacred, and when sustainability is about protecting and sustaining the spiritual value of a place, not just its economic, social, cultural, or environmental.
Because while one can put tourism infrastructure and policies in place to maximise the commercial opportunity of attractions, there are some places where commerce has no place.
Their power, their richness, is in the husssssshhhhhhhhh.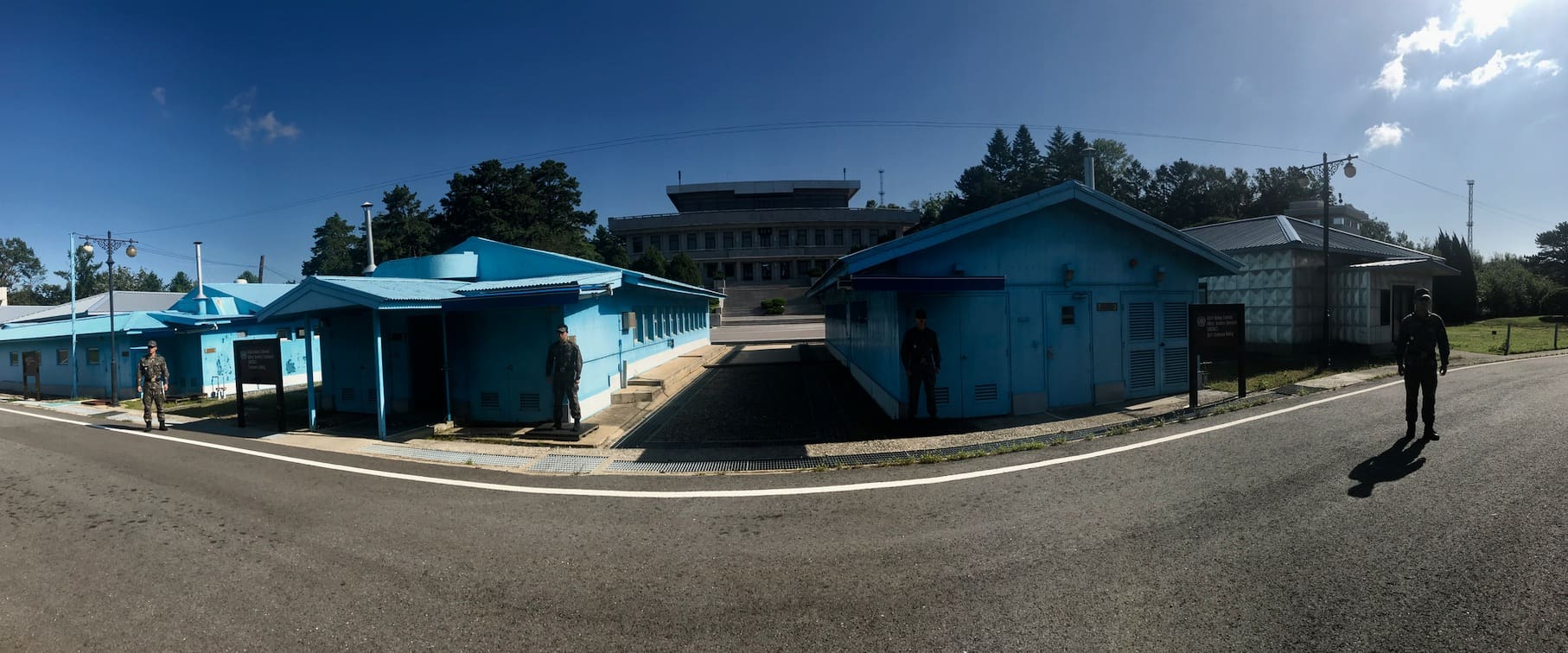 Copyright: ANITA MENDIRATTA 2019