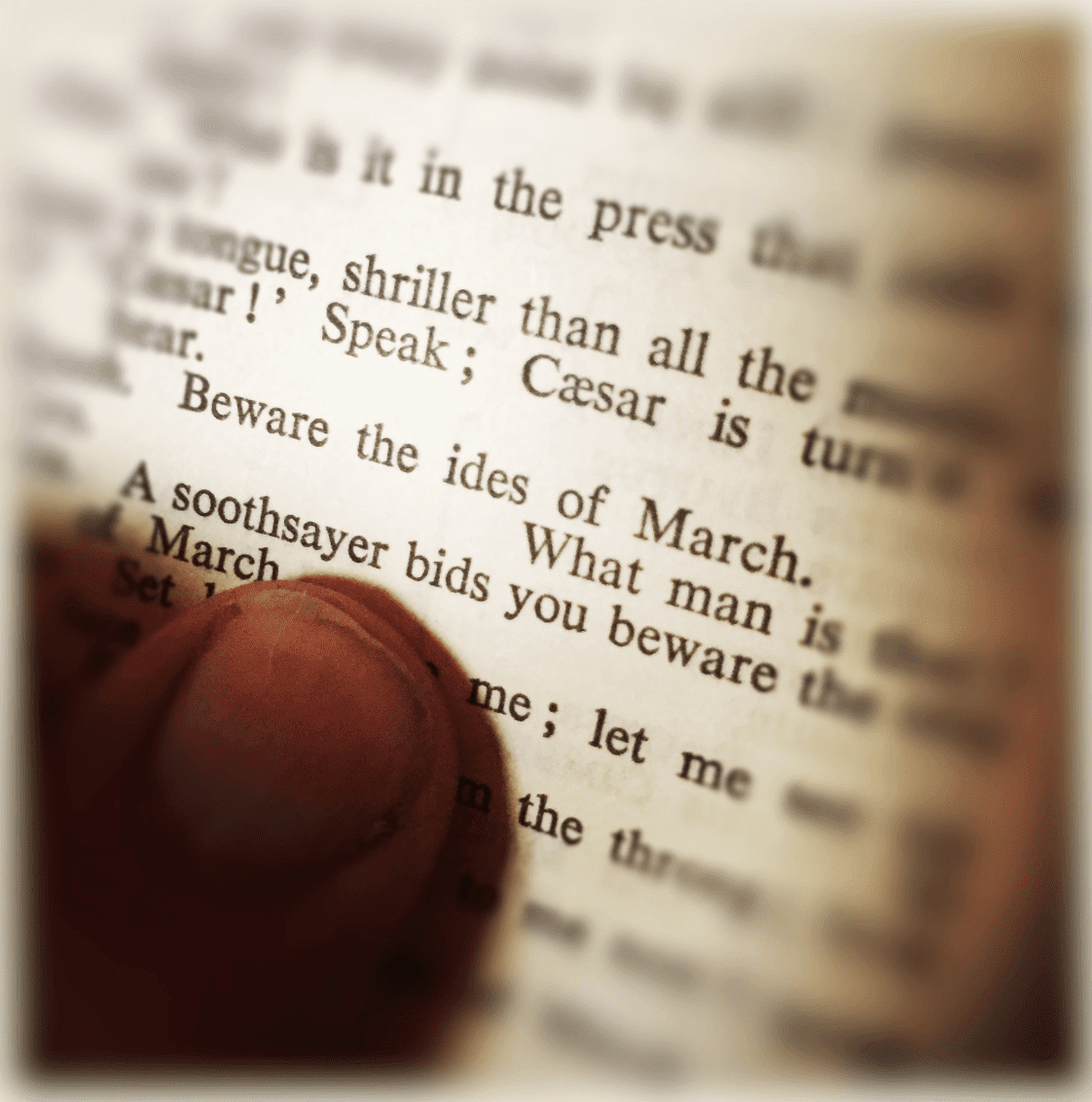 They are words of warning recognised the world over, a literary conversation well known. If only Caesar had listened – if only we had listened:
Soothsayer. Caesar!
Caesar. Ha! who calls?
Casca. Bid every noise be still: peace yet again!
Caesar. Who is it in the press that calls on me? I hear a tongue, shriller than all the music, Cry 'Caesar!' Speak; Caesar is turn'd to hear.
Soothsayer. Beware the ides of March.
Caesar. What man is that?
Brutus. A soothsayer bids you beware the ides of March.
Caesar. Set him before me; let me see his face.
Cassius. Fellow, come from the throng; look upon Caesar.
Caesar. What say'st thou to me now? speak once again.
Soothsayer. Beware the ides of March.
Caesar. He is a dreamer; let us leave him: pass.
(Julius Caesar, Act 1 Scene 2 – William Shakespeare)
The first warnings came on December 31, 2019 when the WHO first reported the existence of a novel strain of Coronavirus, COVID-19 to be exact. Then came the next warning on January 30, 2020 when the WHO raised the volume of its warning, declaring the COVID-19 outbreak to be a global health emergency.
By March 11th  classification was raised to 'global pandemic'.
By the Ides of March, the world was shutting down – borders, skies, businesses, schools, centres of faith, our homes – we were told to close in, quickly, before this invisible curse now known as COVID-19 caught us out. Wave 1 had begun….
Now, one year on, echoes of those ominous warnings continue to be heard. March 11th, 2021 marked the end of a year that has been beyond anyone's expectation and imaginations. Depending on where one was in the world, throughout March 2021, year one markings unfolded of lockdowns first imposed, the first time we got a sense that life as we once knew it was no more. March 23rd for we from the UK. By the final day in March 2021 the WHO's freshly released report on the origins of COVID-19 is being rigorously reviewed and remarked upon.
In just one year this one virus has taken over 2.8 million lives, denied billions their basic liberties, and cost trillions in livelihoods. New strains are being discovered in tandem newly approved vaccine being rolled out. New waves are threatening. renewed strength is increasingly hard to find. In just one year one truth has emerged that everyone has had to face: there is no escaping the trauma of COVID-19, even if one escapes falling prey to the virus itself. Everyone has lost something, someone, somewhere. Everyone has suffered in some way. No one has been spared.
Unlike any crisis experienced in our generation, this pandemic has completely erased not just borders between nations, but so many lines we used to put in place in our individual lives:
Office vs home,
Day vs. night,
Weekends vs weekdays,
Business vs. pleasure,
Professional vs. personal,
On vs off.
Blur now exists where once there were lines, this blur an operating space that must be bravely navigated – destination unknown, duration unknown, all within a context of immense, intense trauma. Genuine trauma.
The trauma has been real. It has been prolonged. It has been profound. It has been personal. The blur has been accented by deep, undeniable, inescapable, and surprisingly, often very visible ache.
Tears have fallen uncontrollably.
Cracks have been revealed unexpectedly.
Fear has closed us in illogically.
Faith has been tested deeply.
Interestingly, this shared reality, this exposure, has afforded us the opportunity to turn trauma into a lifeline, forcing us all to come closer, to be more real, more human, more understanding and more compassionate with those around us. To encourage, without judgement or hesitation, others to reach out and grab hold.
Why? Simply this: the shared trauma we have all experienced has, while differing in individual situations, circumstances, characteristics and complexities, allowed us to care more – to care more honestly, more deeply and more transparently with those who truly provide us the focus, the purpose, the energy, and the hope we all need.
COVID-19 has been the most democratising challenge our world has ever faced.And uniting.
This pandemic has united us – all of us across the world, across the country, across the room – making vividly clear,:
WE ARE ALL HUMAN – forced to dig deep each and every day with a stamina we have never demanded of ourselves, and others, before;
WE ARE ALL HURTING – recognising that everyone is feeling pressure, feeling loss, feeling fear;
WE ARE ALL EXHAUSTED – respecting that everyone is carrying a heavy load, needing rest, needing to feel safe;
WE ARE ALL LONGING – knowing how we all ache to touch, to feel, to breathe, once more;
WE ARE ALL BONDED – united in our refreshed awareness that we all need care, kindness, compassion and courage from one another.
For all of the uncertainty still facing us all, especially the layers of mental health, economic and societal crisis that will emerge, rapidly and painfully from COVID-19, reasons for hope still exist, hope we all need to hold onto, a lifeline pulling us all forward, whispering to us a reminder us that through tragedy can emerge tenderness, through trauma can emerge healing, through darkness can emerge the dawn.
The soothsayer somehow knew. x
Copyright: ANITA MENDIRATTA 2021