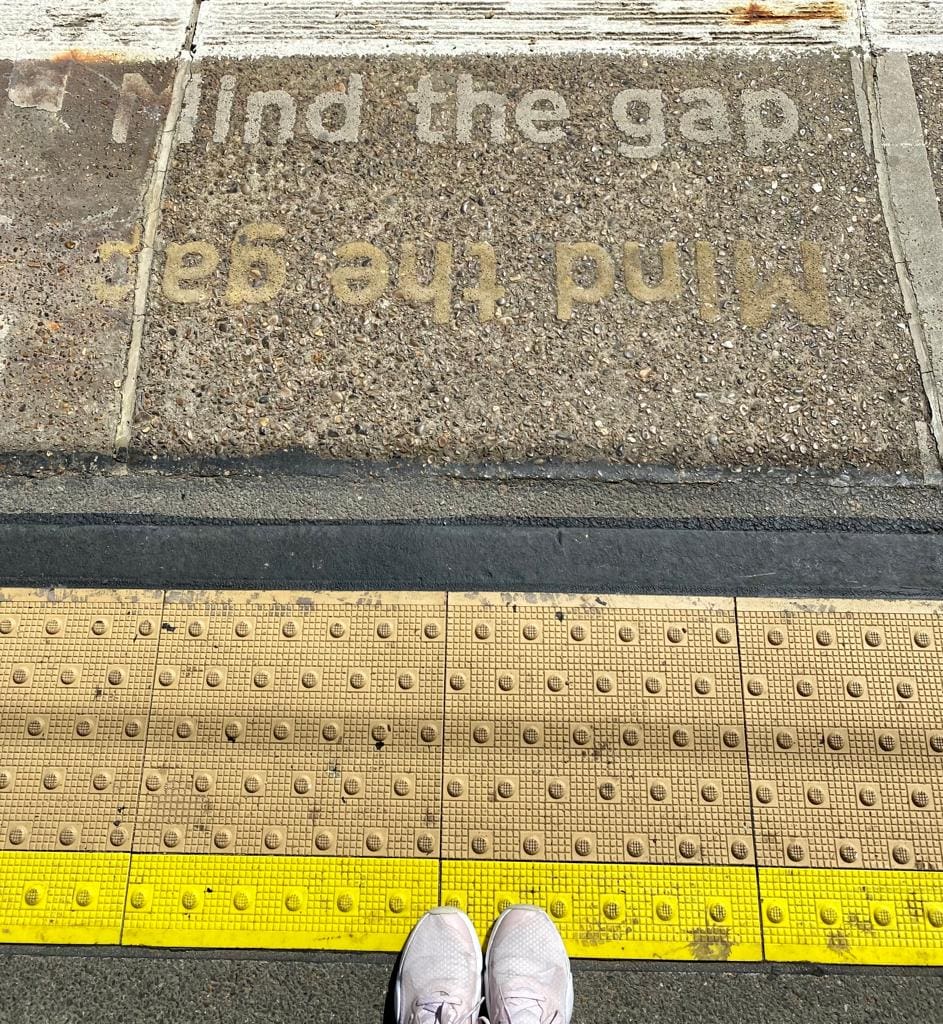 We all have our limits. We all have a line where our body and/or our mind, and/or our hearts just have to say 'Stop, just stop – I'm done!'
Over the past two+ years, those limits have been stretched further and further and further.
And now, as the world opens, people are realising how hard it is to continue to put on a brave face despite all the promise ahead.
Our shared world has indeed changed. The landscape is wider and brighter. The outlook is better.
Ambitions are bolder,
Forecasts are stronger,
Travels are wider.
Family and friends are nearer.
Handshakes are firmer,
Hugs are closer.
And yet somehow it seems harder than thought.
Something unexpected has happened – is happening.
Just when we thought the reopening of the world would make things easier, providing a rush of energy and excitement, a release from pressures of recent past, a pause to the fears and concerns, a chance to breathe deeply and freely again,
somehow it feels as though now, in these midyear months of 2022 as planning medium- to long-term resumes with schedules buzzing with busyness,
milestone reunions, remembrances and celebrations being confirmed regardless of time that has passed,
'live' business being booked beyond screens on our devices,
travel and social muscles being restrengthened,
professional wardrobes being removed from storage,
border, budget and before-travel testing constraints being removed,
all reflections of confidence around all that is to be gained once more,
somehow short-term the focus is shifting,
to what has been lost.
Especially time.
Time to think, time to reflect.
And importantly, time to rest, time to restore, time to care, for those loved and oneself.
Everyone has faced loss to varying degrees. Lives, livelihoods, loved ones, loved ways of life. There is no need to compare. COVID-19 excluded no-one from loss of time and loss of touch, not to mention loss of temper and loss of tolerance.
Which is why it makes complete sense that as much has been re-set in our COVID-reshaped world, lingering subconscious markers incl.,
mid-year meaning mid-term/mid-summer holidays,
September meaning 'back to school'
return thereafter marking the countdown to end of another 12 months,
are embedding the needs of now, vividly revealing how desperately we need a change of place,
and pace,
finding a new space,
re-finding a feeling of grace,
It's all about finding that place that allows us to just stop, a place to quietly reflect, renew, re-energise, and hopefully rejoice, ready for all that is ahead.
Which is why ultimately we all realise, deep in our hearts, whether we are practitioners in the industry or not, that it is travel that is vital, and invaluable, to our wellbeing.
Global grounding has shown that travel, around the corner or around the world, is a necessity. For wellbeing. Of ourselves, of others.
Our ability to get away, to find that new space not just in the world, but in our minds and hearts, to face our respective worlds once more, is why travel firmly remains not just a force for good, but a force for our own good. Demands on our time, energy, focus, funding, faith, are only growing. To fail to pause, if able, would be a fundamental risk to longterm personal recovery, Now, in what feels a brief, very brief, calm before the intense, year-end global travel recovery storm (heartbreaking, current midyear travel mobility and service challenges aside across airlines, airports and other T&T links in the chain), is the moment.
Wherever one chooses to go, just go.
And for the moment, as much as your heart and mind need to move forward beyond these times of intense pressure, despite their hope-filled pleasure, let go.
The gap between then and now is widening. The ability to have faith again in the world that awaits is growing.
You are safe. x
Copyright: ANITA MENDIRATTA 2022