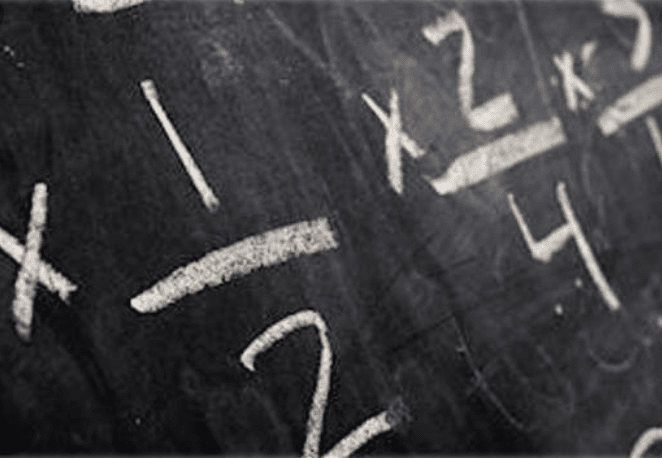 The quest is not new. Gender Equality has been a part of business agendas, and government mandates, for years – a desire to step-change the numbers of women in leadership positions, women in the workplace, women as active members of society, on equal terms. The desire has endured decades of good intentions.
Desire, however, has now turned into demands to make good on promises made. A significant push can be felt across borders, across boardrooms, pushing harder and harder to ensure that gender equality is no longer an initiative within business strategies and government mandates. It must now be an imperative – an essential part of the DNA that is going to reshape a more balanced, equitable, accountable and responsible society. Rhetoric is no longer enough.
Results. Now.
How did this sharpening of focus occur? Who, or what, changed the lens through which we looked at this issue?
Interestingly, this is not a result of simply increased interest. Quite the contrary. It has happened because of increased interventions. The call to action has become louder, the volume of the conversation turned up, especially the base.
Markers on this evolving movement are clear, two in particular being defining lines, and dividing lines:
In 2015, the United Nations embedded Gender Equality as a vital part of our global community's ability to establish a shared ecosystem for sustained global development. SDG#5 seeks to ensure that we work to shape a more fair, equitable, inclusive and participative world towards 2030. Policies to put new programmes and practices in place, pushing the percentages higher, are part of the plan of action. Yet many leaders are arguing the policies are already in place. Policies activated as a part of strategic decision-making is what is now needed.
And then in 2017, a hashtag pulled back the curtain on institutionalised inequality, revealing painfully both active and passive ways in which gender imbalances were allowing for abuse of women in the workplace, across all sectors, across the globe. #METOO became a cry for help, a rallying cry heard around the world.
The former made the case – the latter took the case to court. The message was clear, the volume was getting higher and higher, the notes were getting sharper and sharper, the softer treble notes drowned out by the deeper and more dramatic base notes. Time was up, the waiting for action was done.
Professionally and personally, in both private and public places, with colleagues and with friends, the shift could be felt. Caution in action and words have created new normals. Opportunities for access and appreciation are being created and activated. Efforts are being made. Percentages are increasing in the right direction.
Yet still something just isn't adding up.
Recent on-stage engagement with top-level political leaders, leaders who happened to be women, put a spotlight on a critical component of achieving equality: accurate math.
To establish a quota of 20% women in leadership, 30% women in the workforce, 40%, whatever the number may be, is not equality if it is below 50%. For there to be equality it must be 50%. Anything below is creating an inequality baseline drawn too low.
As importantly, if we look at the issue of equality, efforts must ensure they are executed in a way that recognises all involved, 100%. This is where the equation becomes very interesting. And this is where being focused on the problem must shift to begin part of the solution, everyone.
Achieving genuine balance is not simply about plugging people into org charts. It is not simply about making policies that indicate a number without the ability to make it happen, for the long-term. There are many elements that are required for true gender equality – equal opportunity, equal access, equal recognition and reward. Absolutely.
And yet, there is one critical enabler to sustainable equality that is so often forgotten: equal respect.
The only way the equality equation will be accurate is if all involved are recognised and respected, 100%. Women, and men.
There needs to be 100% respect for the women working to be a fully active participants in the country, in the society, in the community that they call home. Opportunity without dignity, accountability and stability pulls away essential scaffolding in the psychological development critical to professional development.
But the calculus does not stop there. We need to remember one vital roleplayer and stakeholder in the quest for equality, an essential part of the equation: men. 100% respect for the men, and the efforts they are making to be facilitate changes to get the balance right in gender equality. Champions, change-makers, mentors, mediators.
Everyone needs to shift to the side of the solution, recognising that the most sustainable changes happen when the solution is designed, mobilised, managed and measured from the inside. External anger and aggression do not inspire sincere, sustainable action. They inspire avoiding eye contact. A critical part of the equation to gender equality is the equal opportunity for men to be supported and appreciated in supporting women to create the change. Our shared world is shifting towards the opening of attitudes, the opening up of aspirations, the opening up of the desire to make a difference openly.
The journey to 2030 and beyond is a long one, with solution required that enable success for the long-term. Each step of the way, walking side by side is the only way.
Because to achieve 50%, genuine equality, only 100% will do.
Copyright: ANITA MENDIRATTA 2019